UO FACULTY AND STAFF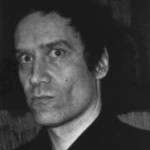 Psychology Department
 Lawrence "Not Larry" Zycowski
Lawrence has an accredited college degree in an unrelated field.  While a strange and
undesirable person, Lawrence has been with UO for seven years.  Hey, would you fire him?
---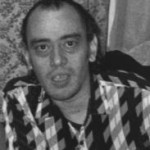 Mathematics Department
 Mike "Rainman" Allistone
Nope, we are serious here.  Mike cannot walk from his classroom to the bathroom without either falling down or drooling on his shirt.  However, he can tell you every prime number between 1-1,000,000, backwards.  Mike has been with UO for 9 years and we are pretty sure he's here to stay.
---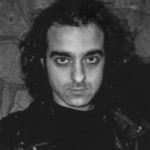 Middle Eastern Studies Department
 Mohammed "Mohammed" Mohammed
A heck of a nice guy and a degree from a Pakistani College too!  Misses a lot of time due to his missionary sabbaticals, but a real asset when he is here.  Mohammed has been at UO for four years with one full year of service under his belt.

---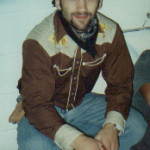 Early American Studies Department
 Jim "Little Jim" Sanderville
UO hired Little Jim after his very first interview in August 2003.  First, he has a real college degree.  Second, he showed up in full cowboy attire.  OK, clue.  August in Ozello.  The temperature and humidity are both around 95.  He is the personification of "Early American".

---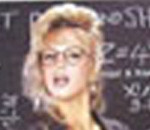 Anatomy Department
 Britney "After Class" Julison
Britney was a student at UO from 1999 until 2004.  President Stoner took Britney under his wing.  She excelled in the classroom and graduated with honors.  In 2005, she was added to the faculty in the newly created Anatomy Department.  For more information on Britney, CLICK HERE.
OK, dude, if you are thinking of enrolling at UO, work with me here, click!
---
 
Study Hall Supervisor
  Melissa "The Scream" Parkernt
Melissa was another one of President Stoner's projects.  She had her choice of teaching positions and chose study hall. Sweet!  For more information on our new study hall supervisor, CLICK HERE.
Dude, take the time!
---

ASTRONOMY
          Doyle "Doc D" Williams

Professor of Astronomy Emeritus
We are not sure where the Doc was educated, he showed up at a Frat party several years ago with a LARGE telescope and invited all the coeds to see the stars, of course , we hired him. Doyle has recently become embroiled in controversy over telescopic photographs the island women. He is currently on Sabbatical in Starke Fl., pending appeal.  CLICK HERE  for several of his photos.

---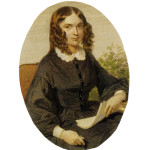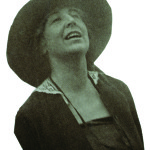 Horticulture Director
OU would like to welcome our latest faculty member, Pansy Prufrock. Ms. Prufock has some computer education, but her obvious talent lies in flower arranging and such. It seems she specializes in candied flowers! You would think there would be some kind of government grant for flower stuff, but so far no luck. Still looking and Pansy is on probation until I find some cash! Say hello to Pansy, quick!